Hibachi Dinner
All Entree Comes with Clear Soup and Salad Grilled Vegetable and Fried Rice.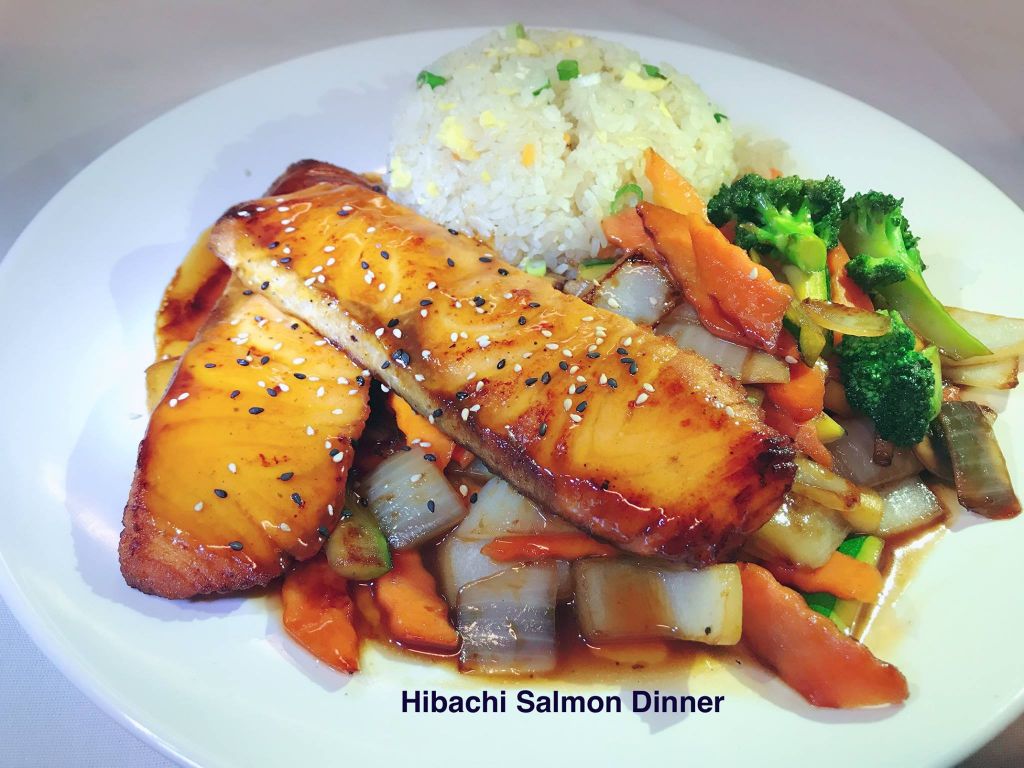 Hibachi Chicken $15.50
Hibachi New York Strip $19.50
Hibachi Salmon $19.50
Hibachi Shrimp $19.50
Hibachi Scallop $21.50
Hibachi Filet Mignon $22.50
Hibachi Lobster $29.95
Hibachi Tuna $22.50
Vegetable Plate $13.50
Hibachi Combination Dinner $24.95
Your Choice of two.
(Chicken, shrimp, salmon, NY strip, scallop and fillet mignon.)
Hibachi Seafood Feast $39.95
(Lobster, Shrimp, Scallop, salmon.)
Add side meat to your hibachi dinner dish.
Chicken $6 Steak $7
Shrimp $6 Salmon $7
Scallop $9 Tuna $9
Filet Mignon $11 Lobster $15